At Industrial Hard Chrome we hold a certain standard for our product and employees. Our core values are established to provide the customer with the best experience. Our Culture is driven by Hard Work, Determination, Respect, Quality. Here are are the core values we live by:
Integrity: We work to provide the finest plated bars in the industry by starting with the raw material from Bar Technologies our sister company.
Innovation: At IHC we are always improving and refining our process. We are extremely proud to have been certified by CAT in the first year of this certification process.
Quality: Industrial Hard Chrome Ltd. is committed to provide our customers with on-time delivery of defect free materials that performs to both implied and specified requirements by continuously improving our product quality, service, and business practices.
We are committed at Industrial Hard chrome to bring the best product in the industry. With our high standards for quality we set out to make just that, the finest chrome plated bars.
Caterpillar SQEP is a certification program that encompasses and demands extremely high levels in a CAT supplier's quality systems as well as a commitment to continual improvement and deployment of an effective Six Sigma process within their organization. IHC is extremely proud to have been certified by CAT in the first year of this certification process and recertified each year since.
Our ISO 9001:2015 Approval and Registration, tells our customers, and employees that the Industrial Hard Chromes companies are committed and willing to improve efficiency, and that they have an effective quality management system in place.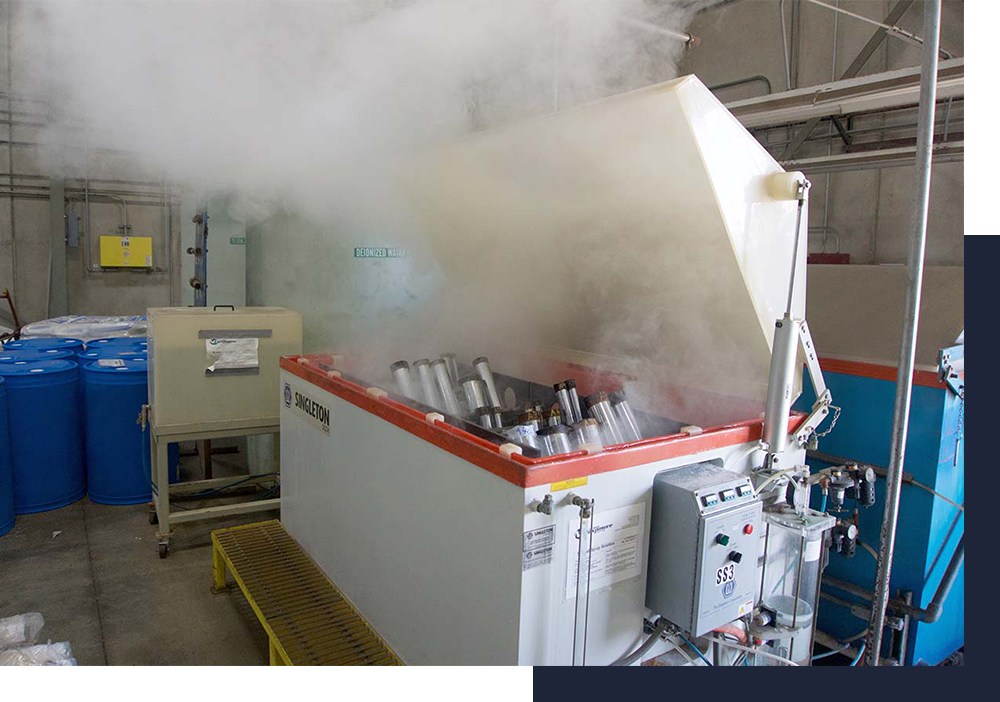 THREE COMPANIES, ONE GOAL.
For more than a half century, we've pushed and pulled a sometimes hesitant industry to deliver a better, more corrosion resistant, more consistent product, manufactured in a greener facility. And by doing so we've redefined the standards of our industry.